Saturday, September 5
For some reason we kept thinking about feet that morning.
Phil took us to breakfast at Lou Mitchell's. It's an old-school place, founded in 1923—Phil told us that when Lou sold it, it was with the stipulation that nothing could be changed—and we sat at the counter, appropriately. Our server struck me as perceptive and kind, and I wanted to ask him how he'd gotten his black eye.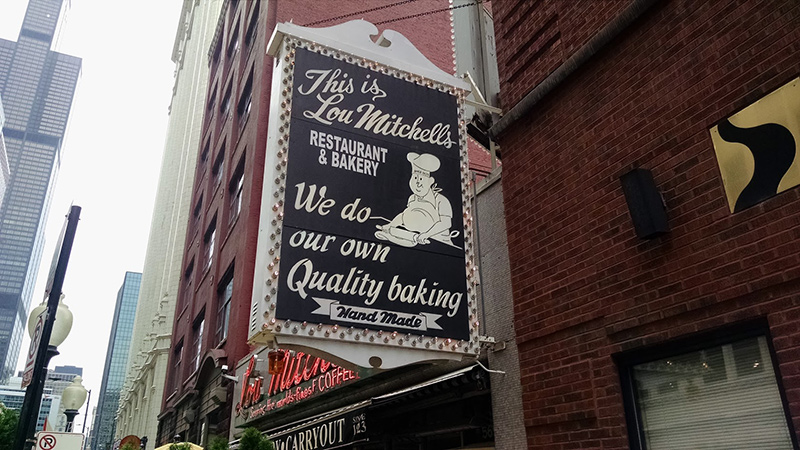 After breakfast, we enjoyed a brief rest period—Phil didn't want to push us too hard—then it was off to Wrigley Field to see the Cubs play the Diamondbacks. I am very slowly tackling my Major League stadium list. Sadly both the Brewers and the Twins were out of town during my visits.
After the game Phil granted us another rest period. Andy worked on a puzzle. I wrote a blog entry, did some work, and took some photos of Phil's apartment. I wasn't able to do it justice, though; it's somehow both opulent and understated, incredibly detailed but restrained. The rooms are bright and inviting and I don't think these photos convey that. Still:
Dinner was at Momotaro, a new Japanese fusion restaurant. It is apparently impossible to get into, but Phil got reservations at the sushi counter by pretending to know the manager. I don't completely understand how it worked, but there was pseudo-familiar small talk between them to establish the in. It was kind of weird, but who cares, because our meal was fantastic.
We took pictures of every dish we ordered (there were six or seven) but here is our favorite:
The sushi counter was a rectangular expanse in the middle of the floor. I observed at one point that it must be difficult to be watched while you work, and one of the sushi chefs nodded, sipping a Dunkin' Donuts iced coffee in between orders. He said it's okay if people break the ice, but sometimes they want to watch in a more objectifying way, and it feels awkward to him. He was very personable and chatty and seemed to be alone among his colleagues in wanting to interact with customers. We told him we were from New York, and a little while later he asked if we were actors. He said he thought Andy looked like Josh Radnor from How I Met Your Mother:
We left with very full bellies and souls. I can state with confidence that I'm not going to top this meal in the next seven weeks.
Phil Art of the Day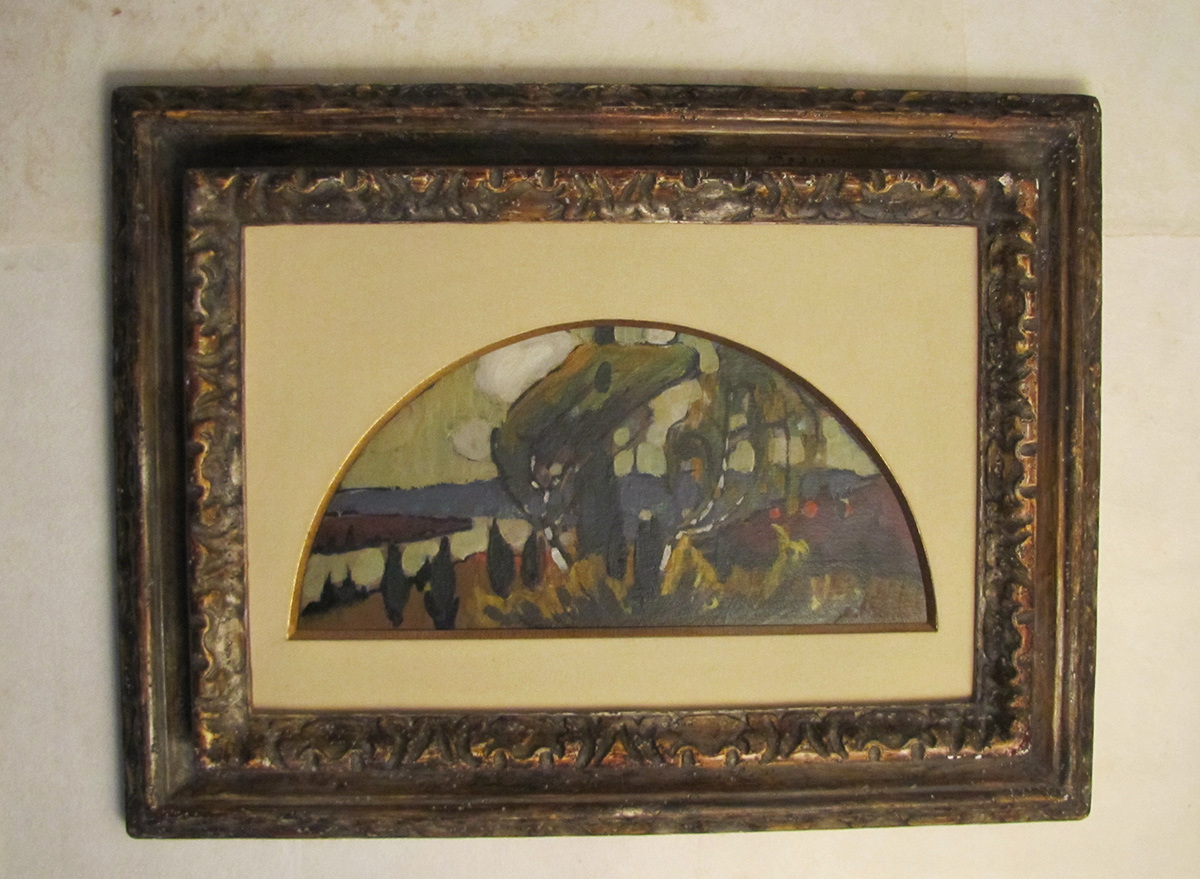 Landscape
~12″ x 8″
Robert Antoine Pinchon
Hotel Art Score
9/10. It's a great painting, in a cool frame, and it's a semicircle, another feature never encountered in hotel art (or almost any art). This was in our bedroom proper. Sorry for the glare in the photo.
Art Art Score
9/10. From Wikipedia: "Claude Monet referred to him as 'a surprising touch in the service of a surprising eye'." I'm with Claude. This was painted with the conviction that this way of seeing things and representing them, with this unlikely composition and these colors and these thick brush strokes, was right and good. Art!