Sunday, August 30
Here we go.
The day didn't feel momentous. It didn't feel tense or stressful or exciting. It felt calm and hot.
I woke up early, worked for a couple hours, then cleaned the apartment in the laziest possible way, mostly out of a sense of pre-trip obligation passed on from my mom. I slipped a rent check under my landlord Beatris's door with a note letting her know I'd be gone and telling her to be well and that I look forward to seeing her in late October. Beatris is in her 80s and has recently been having fainting spells, and I'm a little worried that I won't see her again.
Andy (my first travel buddy and perpetual life buddy) and I left around 1:30. Brooklyn, the downstairs neighbors' Havanese who has bitten both Andy and me, barked maniacally as usual when we passed by the first floor window. I said goodbye to him.
Very early in the trip I noticed that my odometer had just hit 1,500 miles, so I'm calling that the official starting mileage.
We had no food at home, so our first order of business after getting out of the city was to find lunch. We exited route 440 in South Plainfield, NJ and had the choice of Red Lobster, Chipotle, and Corner Bakery Cafe. We chose door #3 because we'd never been there before. (I'm not sure I've ever been to a Red Lobster, either, but it's Red Lobster.)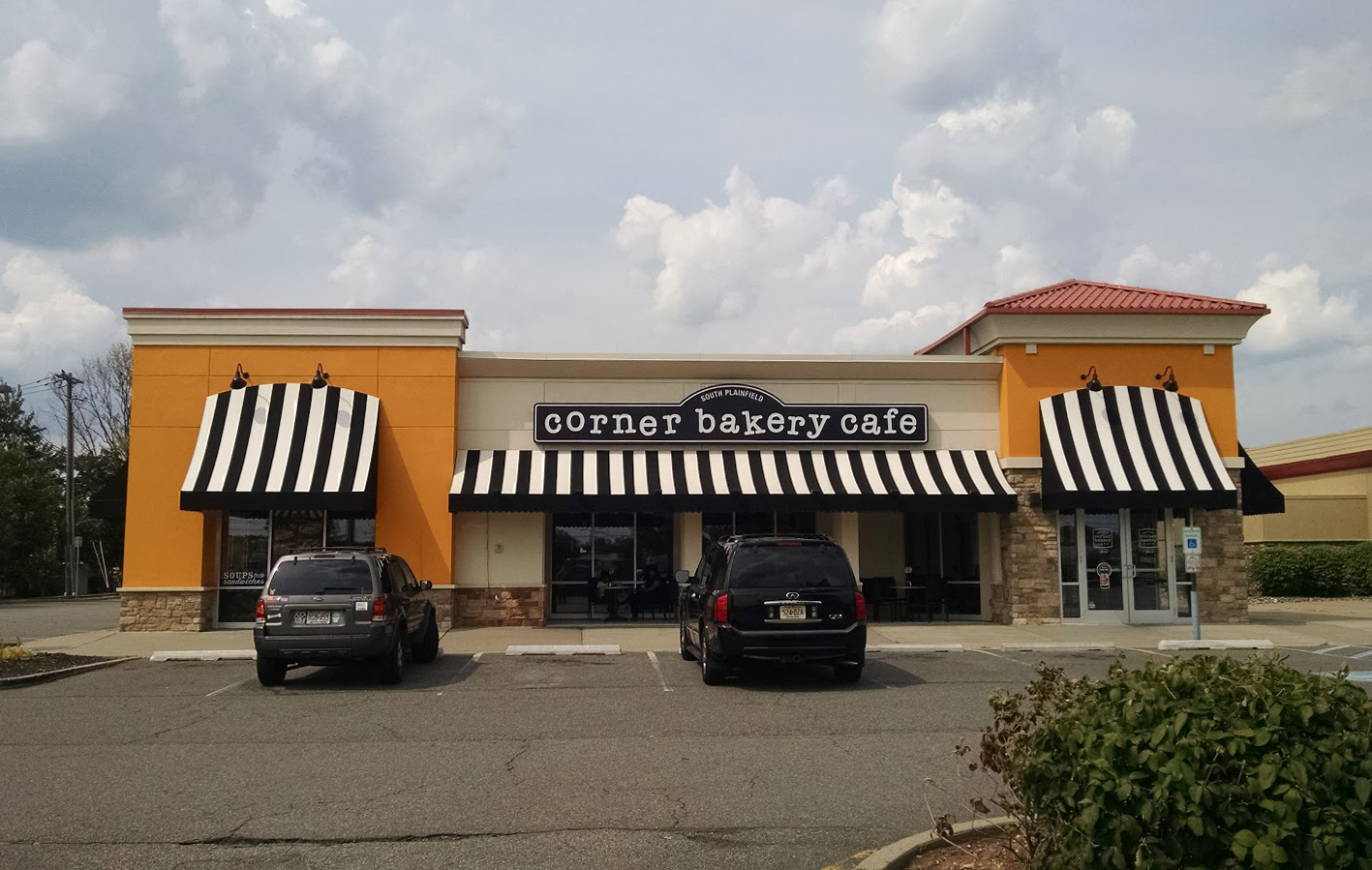 We should have chosen door #2. The Corner Bakery Cafe was like a bad Panera. It was empty, but almost all of the tables were smudged and crumby. (When I get back to Brooklyn I'm going to open a boutique called Smudged and Crumby. The B in Crumby will be pronounced. It'll sell cupcakes, I guess.) Its satellite radio was set to Lame '90s, playing Amy Grant and Hootie and the Blowfish. The decor was mid-2000s La Quinta. The food looked better than it tasted, and it didn't look especially appealing.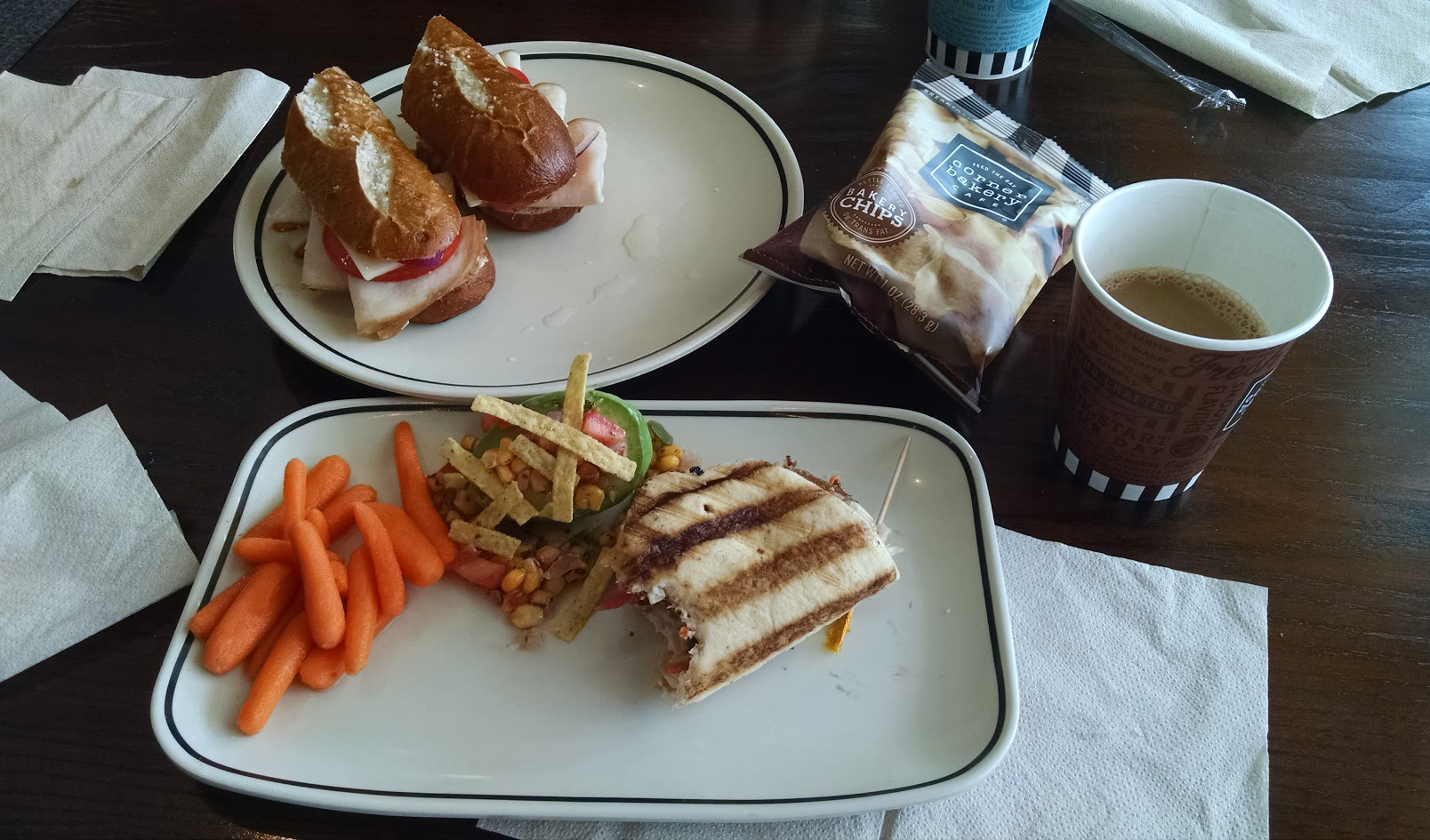 I got something called a Grilled Flat, which turned out to be sort of a pseudo banh mi, and a salsa salad that came in a nearly frozen avocado. Plus some wet baby carrots. Andy reminded me that it could have been worse.
The drive began in earnest after lunch, and it was good. We took Route 80 through the Poconos and across the Susquehanna River. Traffic was light. Someone had stuck red noses onto many road signs warning of deer, and I happily believed it was official until we saw a bunch that didn't have them.
We made it to Lock Haven around 6:30. It's a solid little town, not moneyed, but not downtrodden.
There's a train car that sits next to our B&B: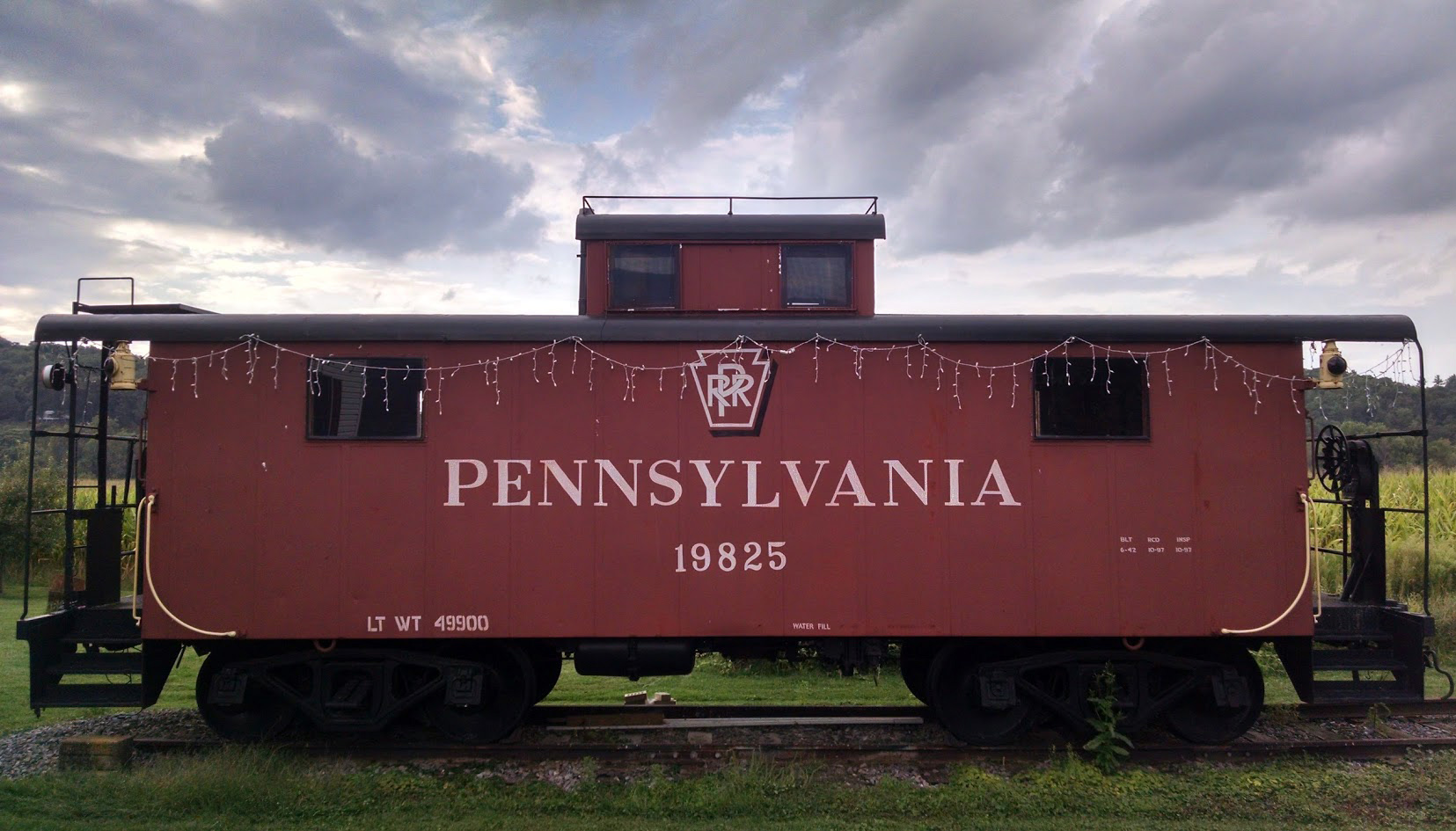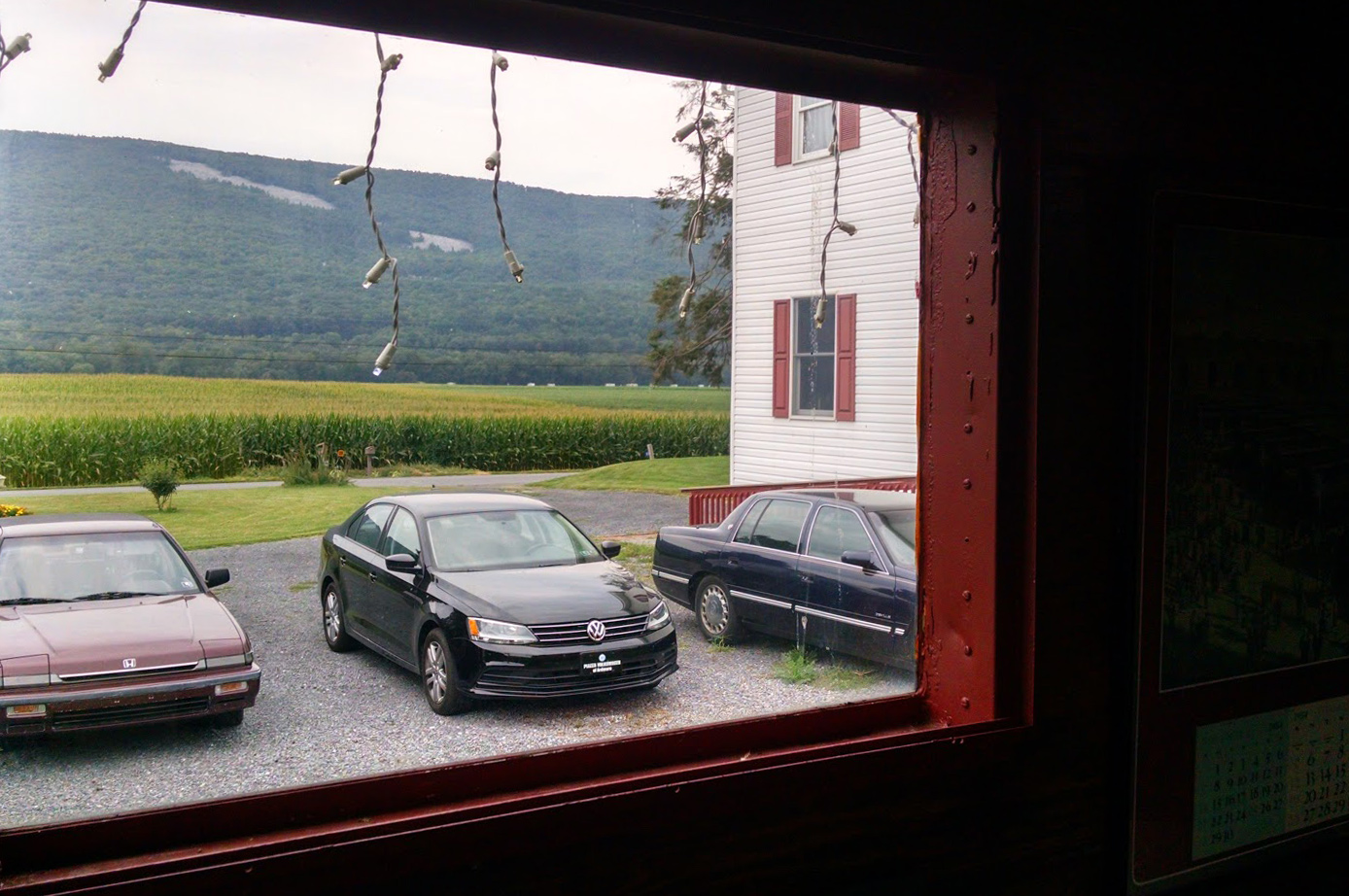 Here's my car, the black Jetta, seen from inside the train car. His name is Mickey. He's been getting wildly good mileage–about 37 mpg. Keep it up, Mick.
We checked in to our B&B, then headed out to the restaurant with the best Yelp reviews in town, the Old Corner Grill and Bottle. Yelp reviews must always be taken with a few grains of salt, and we were initially wary of its mildly seedy vibe, but we sat down at the bar, and I ordered a long-awaited IPA, and Andy ordered the Train Wreck Burger in honor of Amy Schumer and Bill Hader. Our bartender's name was Shane and he seemed like a good guy.
The Train Wreck Burger. Note the recorder at lower right. We've got the full Old Corner Grill experience on tape!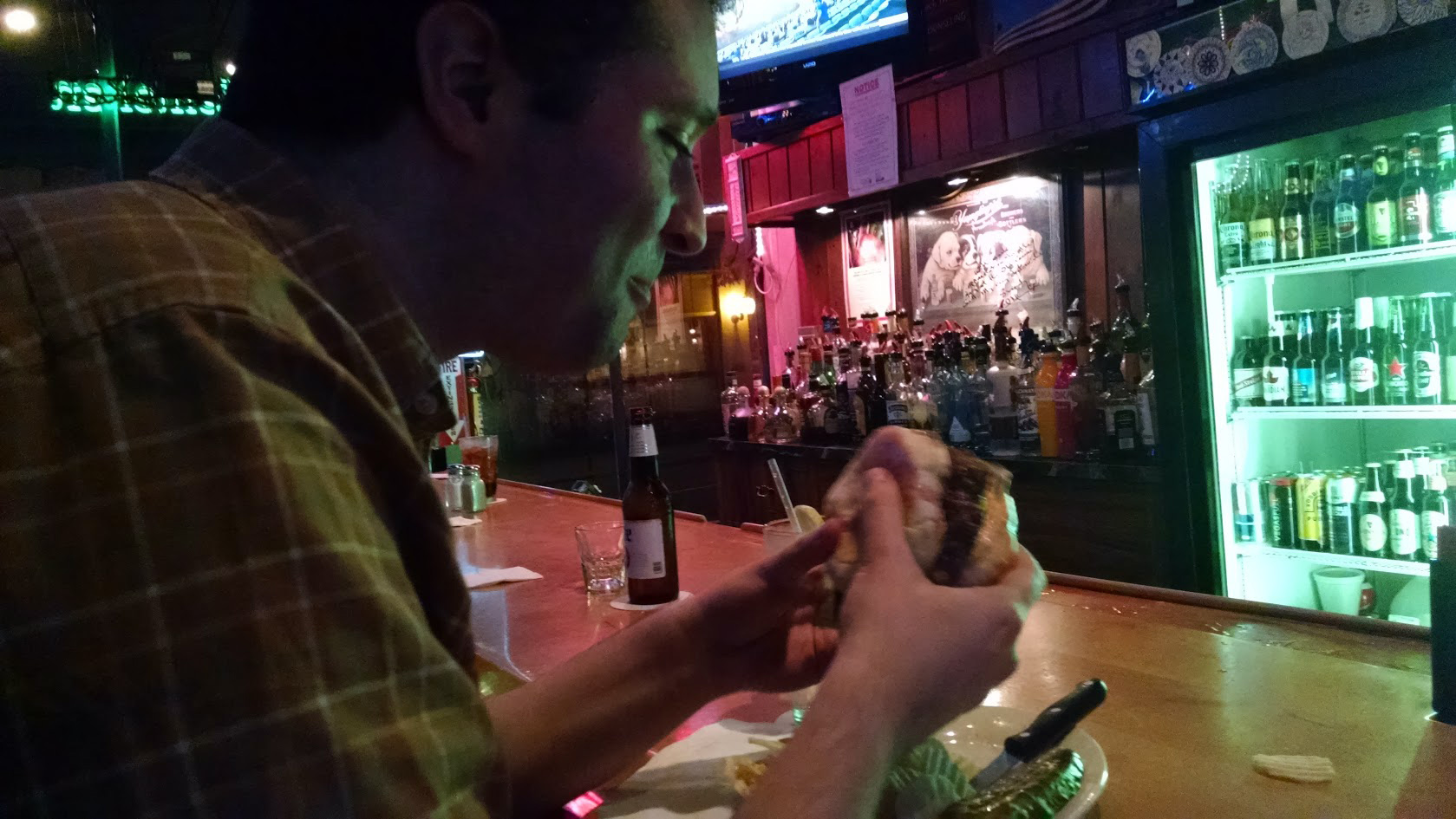 It wasn't as unmanageable once he smushed the onion ring down.
Hotel Art of the Day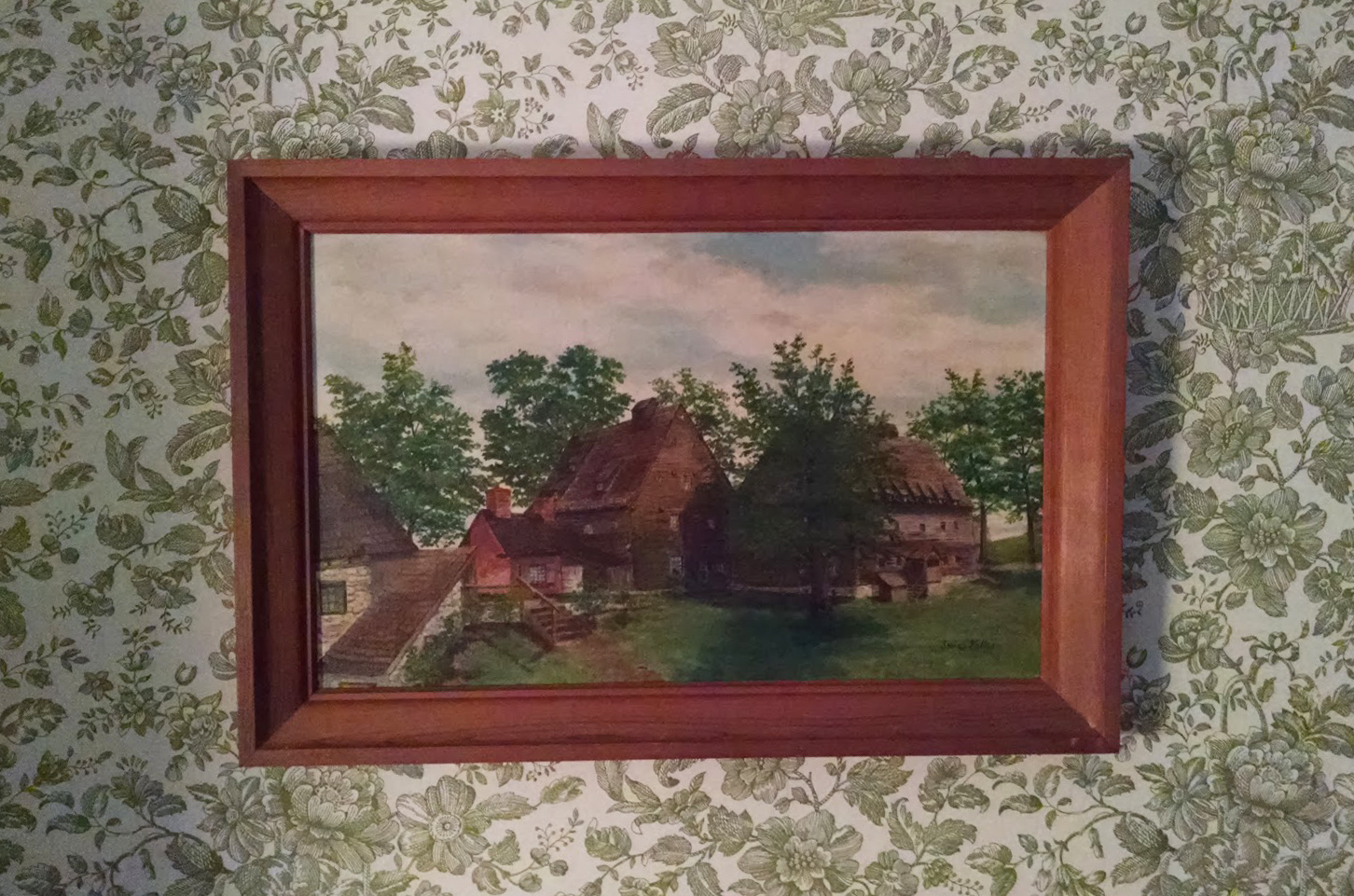 Ephrata Cloister by James Keller, 6-22-60
~20″ x 12″
Oil on canvas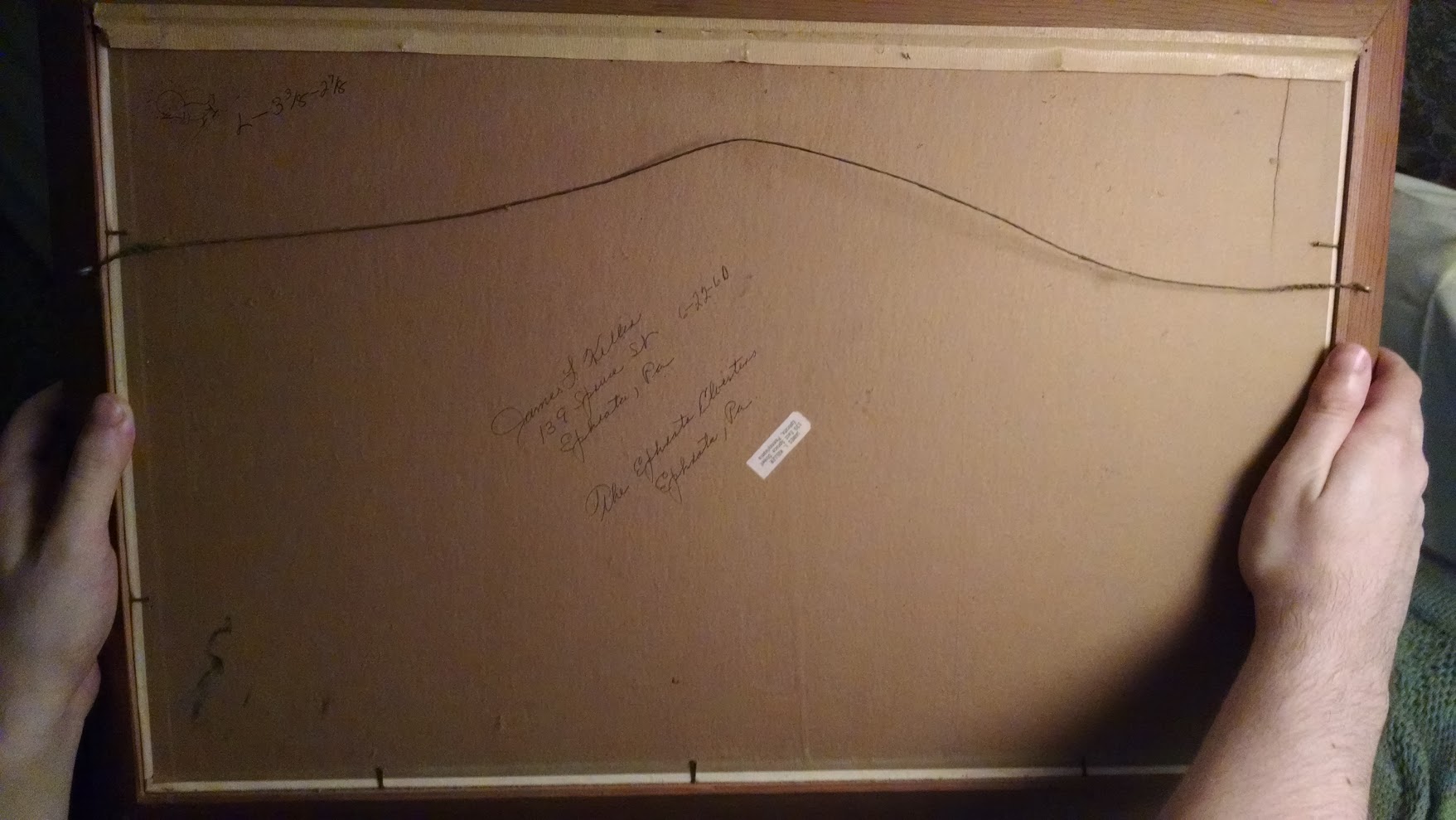 This is a painting of a real place: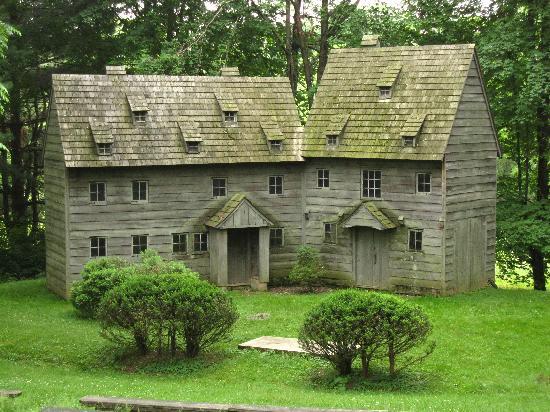 Apparently the painting is of the back view. I couldn't find any photographs from that angle.
Hotel Art Score
6/10. It's an original piece by a local artist of an interesting subject. It's colorful and has some folk art charm.
Art Art Score
3/10. It's not so skillfully done.